We Promise you will have best Experience
[porto_buttons btn_title="Reserve Now" btn_link="url:http%3A%2F%2Fairporttaxitacoma.com%2Freservations%2F|||" btn_align="porto-btn-inline" btn_title_color="#ffffff" btn_bg_color="#47ba6c" btn_hover="porto-btn-center-hz-bg" btn_bg_color_hover="#3f3f3f" btn_title_color_hover="#ffffff" btn_border_style="solid" btn_border_size="1″ btn_radius="3″]
Who We Are
Tacoma Airport Taxi has been serving the Pierce County area for more than 10 Years. We provide service to the following areas Tacoma, Puyallup, Lakewood, Gig Harbor, Bonney Lake, Sumner, University Place, Orting, Auburn, Eatonville, Steilacoom, Fife, Buckley, Edgewood, Milton, FirCrest, Dupont, Roy, Browns Point, Wilkeson, Ruston, SeaTac and Seattle Tacoma International Airport with comfortable late model cars.
Tacoma Airport Taxi are clean, safe, and fully equipped to make your ride pleasant.
We complement our business with Seattle Airport transportation service.
We provide you comfortable, reliable service at affordable rates.
We accept all major credit cards and we welcome all corporate accounts.
Taxi dispatch lines are open 24/7, seven days a week.
When you need a Taxi to Seattle Airport, call Tacoma Airport Taxi at 253-666-6511 or make a reservation online.
[porto_buttons btn_title="Read More" btn_link="url:http%3A%2F%2Fairporttaxitacoma.com%2Fabout|||" btn_align="porto-btn-inline" btn_title_color="#ffffff" btn_bg_color="#47ba6c" btn_hover="porto-btn-center-hz-bg" btn_bg_color_hover="#3f3f3f" btn_title_color_hover="#ffffff" btn_border_style="solid" btn_color_border="#2b1a00″ btn_border_size="1″ btn_radius="3″]
[porto_stat_counter icon_type="custom" icon_img="45″ img_width="30″ icon_position="left" counter_title="Years in Business" counter_value="15″ counter_suffix="+" speed="3″ counter_color_txt="#1e1e24″ desc_font_color="#4dbb6d" suf_pref_font_color="#4dbb6d" desc_font_size="45″ suf_pref_font_size="45″]
[porto_stat_counter icon_type="custom" icon_img="46″ img_width="21″ icon_position="left" counter_title="Successfull Rides" counter_value="22000″ counter_sep="" counter_suffix="+" speed="3″ counter_color_txt="#1e1e24″ desc_font_color="#4dbb6d" suf_pref_font_color="#4dbb6d" desc_font_size="45″ suf_pref_font_size="45″]
[porto_stat_counter icon_type="custom" icon_img="47″ img_width="30″ icon_position="left" counter_title="Satisfied Clients" counter_value="12000″ counter_suffix="+" speed="3″ counter_color_txt="#1e1e24″ desc_font_color="#4dbb6d" suf_pref_font_color="#4dbb6d" desc_font_size="45″ suf_pref_font_size="45″]
[porto_stat_counter icon_type="custom" icon_img="48″ img_width="26″ icon_position="left" counter_title="Hours Available" counter_value="22″ counter_suffix="+" speed="3″ counter_color_txt="#1e1e24″ desc_font_color="#4dbb6d" suf_pref_font_color="#4dbb6d" desc_font_size="45″ suf_pref_font_size="45″]
Book a Tacoma Airport Taxi online
[porto_buttons btn_title="Reserve Now" btn_link="url:http%3A%2F%2Fairporttaxitacoma.com%2Freservations%2F|||" btn_align="porto-btn-center" btn_title_color="#ffffff" btn_bg_color="#47ba6c" btn_hover="porto-btn-center-hz-bg" btn_bg_color_hover="#3f3f3f" btn_title_color_hover="#ffffff" btn_border_style="solid" btn_border_size="1″ btn_radius="3″]
- Our Main Features
[porto_info_box icon_type="custom" icon_img="351″ img_width="48″ title="24/7 Availability " hover_effect="style_2″ pos="left" css_info_box=".vc_custom_1533991806294{padding-top: 20px !important;padding-right: 10px !important;padding-bottom: 20px !important;padding-left: 10px !important;}" title_font_size="19″]We are always available to help you with your transfer[/porto_info_box]
[porto_info_box icon_type="custom" icon_img="350″ img_width="48″ title="Safe & Secure" hover_effect="style_2″ pos="left" css_info_box=".vc_custom_1533992025183{padding-top: 20px !important;padding-right: 10px !important;padding-bottom: 20px !important;padding-left: 10px !important;}" title_font_size="19″]We Provide affordable rate , safe & dependable driver you can count on[/porto_info_box]
[porto_info_box icon_type="custom" icon_img="347″ img_width="48″ title="Available Cars" hover_effect="style_2″ pos="left" css_info_box=".vc_custom_1533908860201{padding-top: 20px !important;padding-right: 10px !important;padding-bottom: 20px !important;padding-left: 10px !important;}" title_font_size="19″]Our fleet consists of Town Cars, Suv's , Van's and Shuttle Buses[/porto_info_box]
[porto_info_box icon_type="custom" icon_img="349″ img_width="48″ title="Safety" hover_effect="style_2″ pos="left" css_info_box=".vc_custom_1533992014709{padding-top: 20px !important;padding-right: 10px !important;padding-bottom: 20px !important;padding-left: 10px !important;}" title_font_size="19″]We take care of you like a family[/porto_info_box]
[porto_info_box icon_type="custom" icon_img="444″ img_width="48″ title="On Time" hover_effect="style_2″ pos="left" css_info_box=".vc_custom_1533992148478{padding-top: 20px !important;padding-right: 10px !important;padding-bottom: 20px !important;padding-left: 10px !important;}" title_font_size="19″]We have 100% On time Record[/porto_info_box]
[porto_info_box icon_type="custom" icon_img="348″ img_width="48″ title="Quick Service" hover_effect="style_2″ pos="left" css_info_box=".vc_custom_1533908936975{padding-top: 20px !important;padding-right: 10px !important;padding-bottom: 20px !important;padding-left: 10px !important;}" title_font_size="19″]The driver will be there within 5 minutes[/porto_info_box]
- Our Rides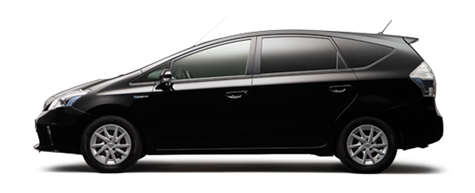 Economy Car
Executive Car
SUV Car
Airport Shuttle
- Latest News
[porto_recent_posts number="3″ items_desktop="2″ items_tablets="2″]
- Frequently asked questions
[porto_faqs number="5″ pagination="yes" el_class="custom-faq-toggle"]
We provide access to a large fleet of vehicle sizes and types
[porto_buttons btn_title="Reserve Now" btn_link="url:http%3A%2F%2Fairporttaxitacoma.com%2Freservations%2F|||" btn_align="porto-btn-center" btn_title_color="#ffffff" btn_bg_color="#47ba6c" btn_hover="porto-btn-center-hz-bg" btn_bg_color_hover="#3f3f3f" btn_title_color_hover="#ffffff" btn_border_style="solid" btn_border_size="1″ btn_radius="3″]
- Testimonials
[porto_carousel stage_padding="0″ margin="10″ items="1″ items_lg="1″ items_md="1″ items_sm="1″ items_xs="1″ show_dots="yes" dots_pos="nav-inside" el_class="custom-dots-style-1 custom-xs-arrows-style-2″][porto_testimonial view="advance" name="Alvina Smith" name_color="#111111″ role="Student" role_company_color="#4dbb6d"]Great great service, Set up a surprise pickup for someone special and he accommodated the request with very short notice.[/porto_testimonial][porto_testimonial view="advance" name="Mr Rudolf" name_color="#111111″ role="Director" company="Rudolf Co." role_company_color="#4dbb6d"]Amazing service! Ted in Tacoma, Seattle was just outstanding as a driver and a person, and Tom from NY was making sure everything went smoothly, that we had all the info Ted's contact details before the trip. 5 star, without a doubt![/porto_testimonial][porto_testimonial view="advance" name="Joe Root" name_color="#111111″ role="Job Holder" role_company_color="#4dbb6d"]Everything went great with our arrival! We were expected by our driver and he has brought us sovereignly to our destination[/porto_testimonial][/porto_carousel]
- Area Served
Entire Pierce County Including: